By Kate Dimsdale, NTIA Telecommunications Policy Specialist
At NTIA, we believe that open and interoperable networks are the future of wireless technologies, including 5G and its successors. Such networks will increase the reliability of our telecom supply chain, drive competition and provide our allies with additional choices for trustworthy equipment.
Right now, the wireless network equipment market is highly consolidated, with just a few companies supplying the equipment necessary to support a network. But Open Radio Access Networks, or Open RAN, would unlock that system to allow different companies to compete to supply equipment for different parts of the network. Those different components will be compatible and interoperable with each other. Think of it as similar to the different options for tires that car makers have, or how home Internet users can buy different and competing routers for their WiFi service.
The U.S. Government believes in the promise of these networks. NTIA is administering a $1.5 billion Public Wireless Supply Chain Innovation Fund to promote the development and deployment of open and interoperable equipment in America.
But the wireless equipment ecosystem is global, and we want our allies and partner countries to benefit from this coming shift.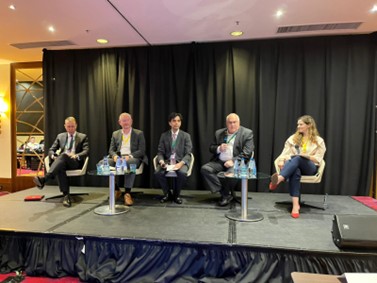 To that end, NTIA participates in a range of international engagements to promote 5G supplier diversity and raise awareness of Open RAN. For example, my colleagues recently traveled to Japan and London, and I headed to Poland and Dubai, to discuss this technology and work toward consensus on common policy approaches to support industry-led adoption of Open RAN. Here is some information about those engagements:
International Telecoms Conference and Quad Open RAN Forum - London, United Kingdom and Tokyo, Japan (respectively)
A few weeks ago, my colleagues Jaisha Wray and Brian Larkin participated in the International Telecoms Conference in the United Kingdom as well as the Quad Open RAN Forum in Japan.
At the former, the team presented on our agency's role, full range of activities, and our perspectives on international collaboration before an audience of policymakers from around the world. Jaisha and Brian then joined the Quad Open RAN Forum, which fosters in-depth exchange among industry, civil society, and four of the global governments most strongly engaged on telecommunications supplier diversity.
NTIA's involvement in these events demonstrates our commitment to both public-private dialogue and 5G cooperation with partner governments in Europe, Asia, and other regions.
Regional Workshop on Secure 5G Deployment and Supplier Diversity - Warsaw, Poland
Earlier this month, I joined a two-day workshop, hosted by the Department of State, to discuss secure 5G technologies in Europe.
The first day focused on government-to-government exchange of best practices on secure 5G deployment and included representatives from the US, the UK, the EU, Japan and regional government representatives. On the second day, the conversation focused on telecom supplier diversity and Open RAN technologies with private sector representatives.
By bringing together government and industry partners, the workshop served as an opportunity to identify and promote opportunities for collaboration among suppliers, providers, network operators, implementers, and governments, as well as outline the benefits of more commercial deployments across eastern Europe.
I provided opening remarks and moderated two panels: Foreign Assistance and Financing Options with agencies like the U.S. Agency for International Development (USAID), U.S. Export Import Bank (EXIM), and U.S. Trade and Development Agency (USTDA) as well as an Open RAN Panel Discussion with private sector experts from Mavenir, NTT Docomo, Samsung, and Vodafone. 
Open RAN Seminar - Dubai, UAE
In May, I joined a seminar, hosted by the U.S. Embassy in the UAE and the U.S. Department of Commerce in Dubai, on Open RAN for mobile telecommunications in the Middle East and North Africa.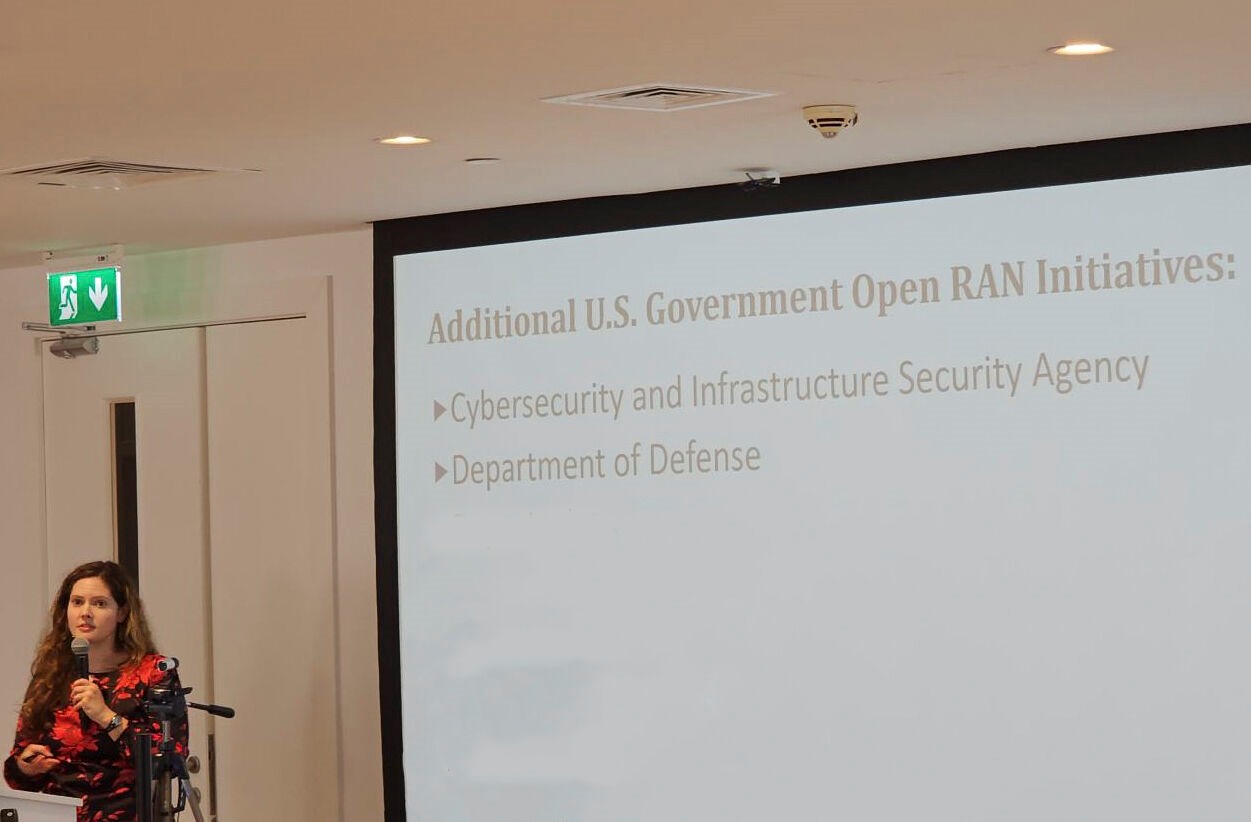 I spoke to the U.S. vision for catalyzing innovation through open and interoperable, standards-based RAN technologies. The event focused on how acceleration of standards-based RAN technologies can lead to innovation among a wider range of equipment developers and suppliers. Presenters shared the latest advances in Open RAN, case studies of successful pilot and commercialization projects, and the policies that create an environment of innovation and value creation.
Speakers included industry association and research institute experts, network equipment innovators, government officials, and mobile telecommunications operators from across the Middle East and North Africa region. NTIA supports the industry-led movement toward open network architectures, and as you can see, is working to promote that shift abroad as well as at home in the United States.
We hope to use these events to help foster future connections between international private and public sector partners, and the relevant U.S. points of contact, as well as identify opportunities to reconvene further discussions to promote development of these networks in our partner countries.
By contininuing to work with like-minded countries, we can build a more reliable, reslient and competitive wireless ecosystem.