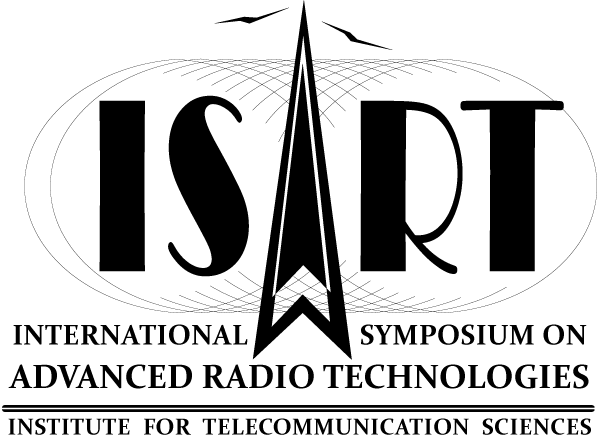 In today's wireless world,  the demand for spectrum from consumers, businesses, and federal users continues to grow at a rapid rate.  In fact,  global mobile traffic nearly tripled in 2010, for the third year in a row.  At NTIA, a critical part of our work involves developing policies and processes to maximize the efficient use of spectrum – and this work is more important now than ever before.  In fact, Assistant Secretary Strickling has highlighted spectrum sharing as a key area for research and analysis if we are going to meet consumers' and businesses' growing demand for wireless broadband services in the coming years.
This July, NTIA's Institute for Telecommunication Sciences (NTIA/ITS) in Boulder, Colorado will host The 13th Annual International Symposium on Advanced Radio Technologies (ISART), an annual conference that brings together leaders from government, academia, and industry from around the world to explore developments in advanced radio technologies.  This year's conference will focus on how to make the most of spectrum, a limited resource, and will focus in particular on spectrum-sharing infrastructure. For example, we will explore ways spectrum users can coexist and the tools, technologies, and processes that enable sharing arrangements – such as spectrum-sensing technologies, white spaces databases that show channel availability, or policies for governing the use of radios so that devices can operate simultaneously and effectively. It is an important issue for both federal users and  businesses seeking to exploit new techniques to share spectrum.
ISART 2012 will be an excellent opportunity to learn more about cutting-edge technologies, participate in the dialogue surrounding spectrum policy making, and find out more about NTIA's ongoing federal spectrum management efforts.
For more information, including a list of topics that will be addressed in ISART 2012, visit www.its.bldrdoc.gov/isart/.