Associate Administrator, Office of Spectrum Management, NTIA
Image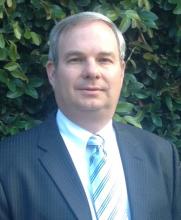 Charles Cooper is Associate Administrator in NTIA's Office of Spectrum Management. He leads the agency's work on national and international spectrum policy issues, and oversees spectrum management efforts for federal agencies. He is responsible for frequency assignment and certification, and other strategic planning functions including development of innovation approaches to spectrum sharing.
Before joining NTIA in July, 2019, Cooper was the Enforcement Bureau Field Director at the Federal Communications Commission (FCC) where he managed the nationwide enforcement of spectrum interference affecting public safety communications, FCC licensees and Federal agencies. Prior to serving as Field Director, Cooper was District Director of the FCC's Los Angeles Field Office.
Cooper also served as senior engineer and partner with du Treil, Lundin, and Rackley, Inc., an engineering firm specializing in radio frequency coordination and design. Cooper is a recognized subject matter expert on engineering principles applicable to a wide mix of communications technologies. He is a member and two-term past president of the Association of Federal Communications Consulting Engineers (AFCCE).