On Tuesday, I joined a group of Hispanic community development leaders in San Francisco to launch the Latino Tech-Net Initiative, a Recovery Act project spearheaded by the Mission Economic Development Agency, or MEDA, which is equipping 17 computer centers in 11 cities across the country with equipment, software, and training to help Latino entrepreneurs and small businesses build online skills, spur local economic development, and support job creation in their communities.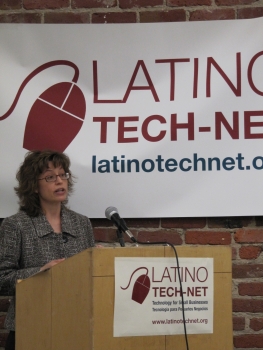 The "digital divide" remains a serious issue for the Latino community, and MEDA is on the front lines of addressing this problem. Data from NTIA's Digital Nation report show that the broadband adoption rate among Hispanic households is only 56.9 percent - more than ten percent lower than the overall national rate. In fact, even after adjusting for socioeconomic characteristics like income and education, Latino households significantly lag White households in broadband adoption.
Through Recovery Act projects like Latino Tech-Net, we are working to bridge the technology gap among economically vulnerable populations such as minorities, low-income communities, people with disabilities and seniors. We know there is no simple 'one size fits all' solution to closing the digital divide and that a combination of targeted approaches makes sense. MEDA's project is specifically targeting Latino small businesses and entrepreneurs to help them succeed in today's 21st century global economy.
This project will provide tools that enable businesses to conduct faster, more-efficient outreach and improve customer access through websites, emails, and e-commerce. Bilingual training will include basic digital literacy and business curricula specific to micro-entrepreneurs, including programs for budgeting, e-commerce and online marketing. This and other Recovery Act broadband projects will help not only the Latino community but also the U.S. as a whole. The more we can grow technology skills among our people, the more competitive our Nation will be in the 21st century global economy.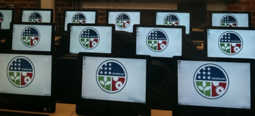 Congratulations to MEDA and the Latino Tech-Net partners on a successful launch!