Associate Administrator, Office of International Affairs, NTIA
Image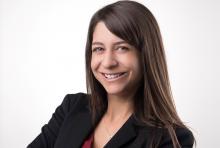 Jaisha Wray, a career member of the Senior Executive Service, is the Associate Administrator for International Affairs at the Department of Commerce's National Telecommunications and Information Administration (NTIA). In this role, she formulates telecommunications and information policies and promotes these policies in international fora. 
Previously, she was the Director for International Cyber Policy in the Cybersecurity Directorate of the National Security Council where she was responsible for drafting and implementing the U.S. strategy on 5G technology as well as enhancing international cybersecurity cooperation with a wide range of partners and allies. In addition, she led the development of Space Policy Directive-5: the Nation's first comprehensive cybersecurity policy for space systems. Prior to this role, she was the Acting Deputy Director of the State Department's Office of Emerging Security Challenges where she contributed to the formulation of outer space and cyber stability policies and diplomatic strategies. At the State Department, she also served as a Political Officer at U.S. Embassy London and as a Foreign Affairs Officer in the Office of Missile Defense and Space Policy. She began her government career as a Presidential Management Fellow where she completed rotations in the Space and Cyber Policy Directorate of the Office of the Secretary of Defense and in the National Reconnaissance Office.
Ms. Wray holds a B.A. in Political Science from the University of California at Los Angeles as well as a M.A. in International Relations and a Master of Public Administration from the Maxwell School at Syracuse University. She has completed the International Space University Space Studies Program and the Harvard Kennedy School's Executive Education course on cybersecurity.